Kim McNett and I attempted a spring fat-bike expedition from Nome to Fairbanks, Alaska but mother nature had other ideas. We returned to Nome after four days due to extreme snow fall. Below is a slideshow and video of our short but remarkable time on the northern end of the Iditarod Trail.
A perfect, clear and cold day to land in Nome; spirits high.
Kim and I snap a selfie near the Iditarod finish. Our plan was to spend a couple days taking in the scene of the Last Great Race. We were just in time to see Pete Kaiser come in 5th.
Aniak homeboy, Richie Diehl, came in 6th!!! So rad!
Richie gives his dogs some love under the Burl Arch.
In 2014, I gave Deede a smooch in Rohn; this year she kissed me under the arch. Ti amo, Deede.
Salsa rider and all around BA, Jay Petervary, was the first human-powered athlete to Nome this year. Congratulations, Jay!
Jay rode Salsa's new Blackborow and said it was the best bike he's used on the trail so far.
Kaktovik musher Vebjørn followed his father Ketil Reitan to Nome on snowmachine. Kim and I met Vebjørn and Ketil in 2015 in White Mountain village. They had finished the Iditarod and were mushing home to Kaktovik. They are attempting to mush home again this year.
Ketel finished 14th this year. After resting the dogs for a bit, he and his son will mush home to Kaktovik from Nome; 1,300 miles. These two are the real deal.
As Kim and I were attempting to escape Nome our dear friend Monica Zappa came in. Team Zappa 4 Ever!
Kim and I knew a snow storm was in the forecast. Our goal was to make it to a shelter cabin to sit out the blizzard and ride against the rest of the mushers still coming in.
Kim atop Cape Nome. Hard to believe that a storm was in the forecast and two mushers had had to be evacuated earlier this same day not too far from here.
Kim and I stopped to warm up in the last checkpoint in Safety and then pushed on into a very cold and windy night. I have yet to confirm but I believe with wind chill that night it was in the neighborhood of -50 or -60 below zero.
Despite the extreme cold, the evening was heartbreakingly beautiful.
Kim and I spent two nights in this shelter sitting out the blizzard and discussing what to do. With all the new snow and all the snow in the forecast we made the realization that this was not a year for biking on the Iditarod Trail.
The storm raged and raged.
In the middle of our second night in the shelter, we awoke to a Ice Miner returning home to Nome with a team of beautiful Siberian huskies. The storm was too intense, so Reese, his seven sled dogs and Kim and I shared the small shelter in grand company.
Reese's Siberian huskies were so well trained that he let them loose and called them one at a time to hitch them to the gang line. Beautiful.
For a brief moment, Kim and I were able to ride back to Nome. That didn't last long.
Safety Roadhouse and the last checkpoint on the Iditarod Trail.
Snow, snow, snow, and more snow.
Taking a break from bike-pushing.
Our friend and the fastest long distance dog musher in the world, Nic Petit. Without question. Your day will come real soon, my friend.
Back in Nome with friends.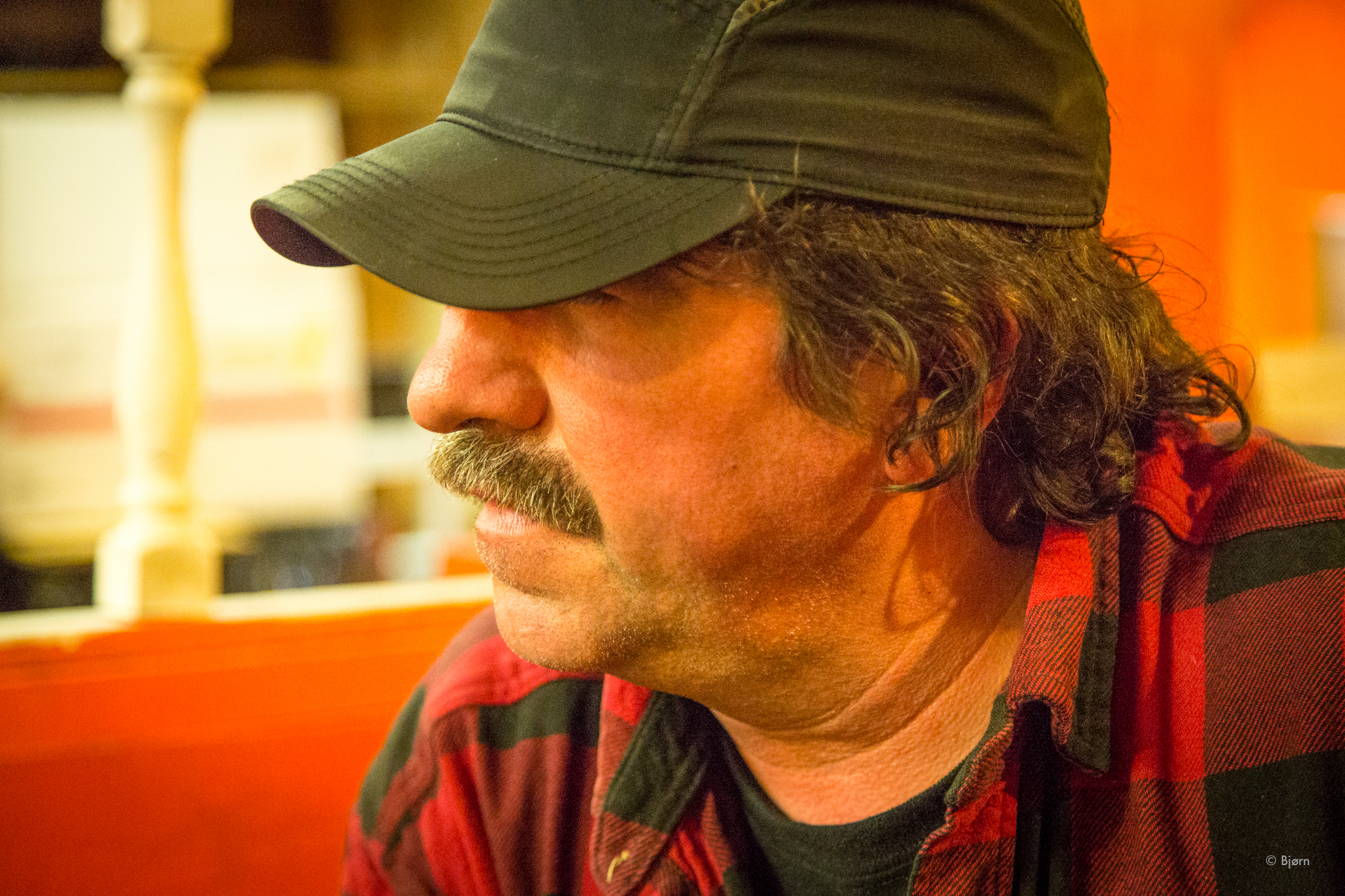 Monica prepares to send everybody home.
Looks like a cute lil' pup but this sweetheart has run the trail four times.
Perhaps the most striking dog in the field: Blue Steel.
The final adventure came when we all boarded our Alaska Air flight, sat in the jet for three hours and then had to get back out. One of the engines had frozen. Thankfully, Tim and Monica invited us to stay with them at their host family's house.
We saw Jan Kriska, the first walker into Nome at the airport. He'd walked 48 hours straight from White Mountain and looked entirely destroyed. He'd had to abandon his journey last year due to frostbite and this year was beset with intensely deep snow.
The thousand yard stare face. This shit cannot be faked.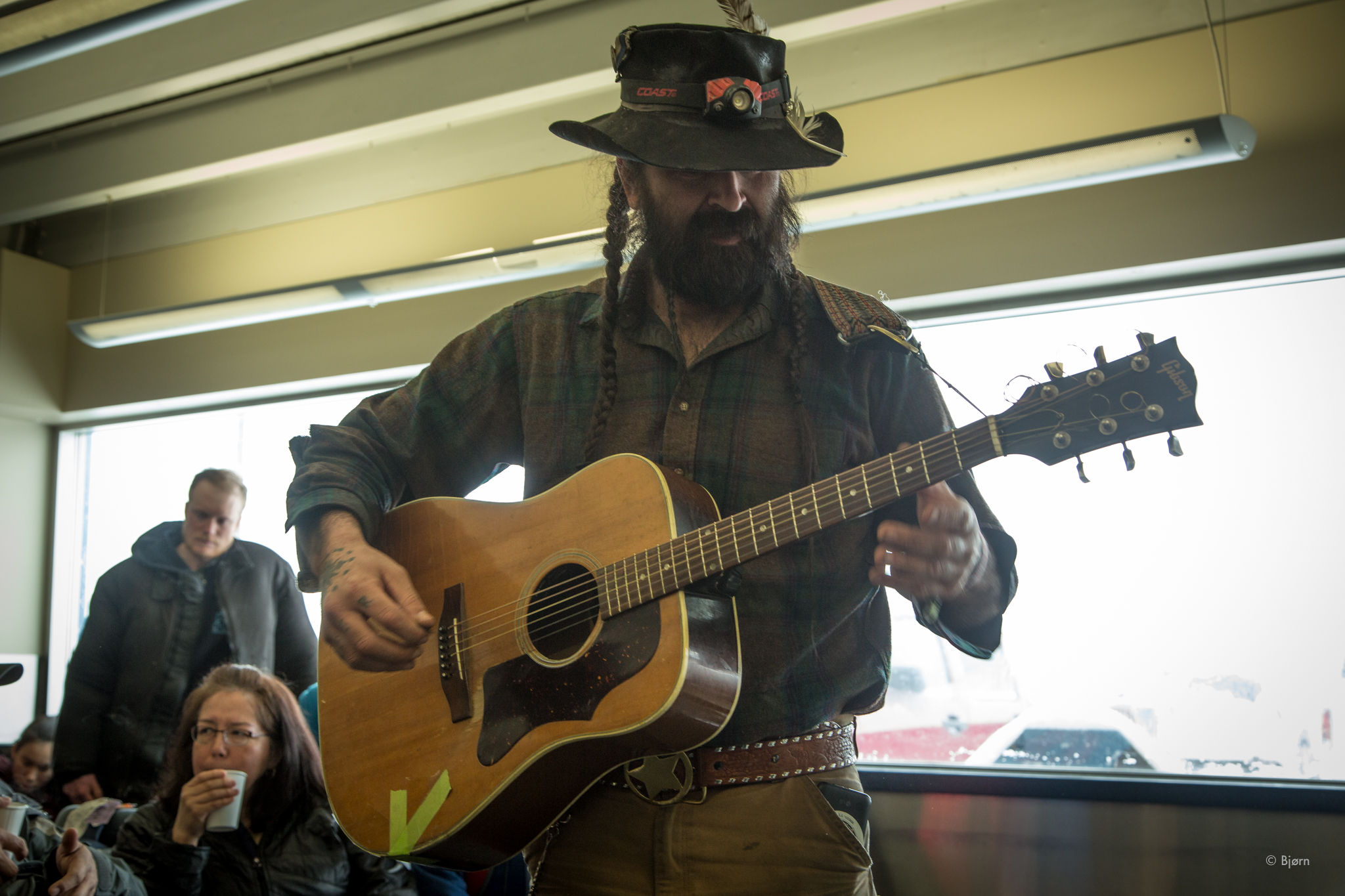 Justin Boot serenaded Tim Osmar, and the rest of us, in the airport, with a song he'd written about Tim's father, Dean.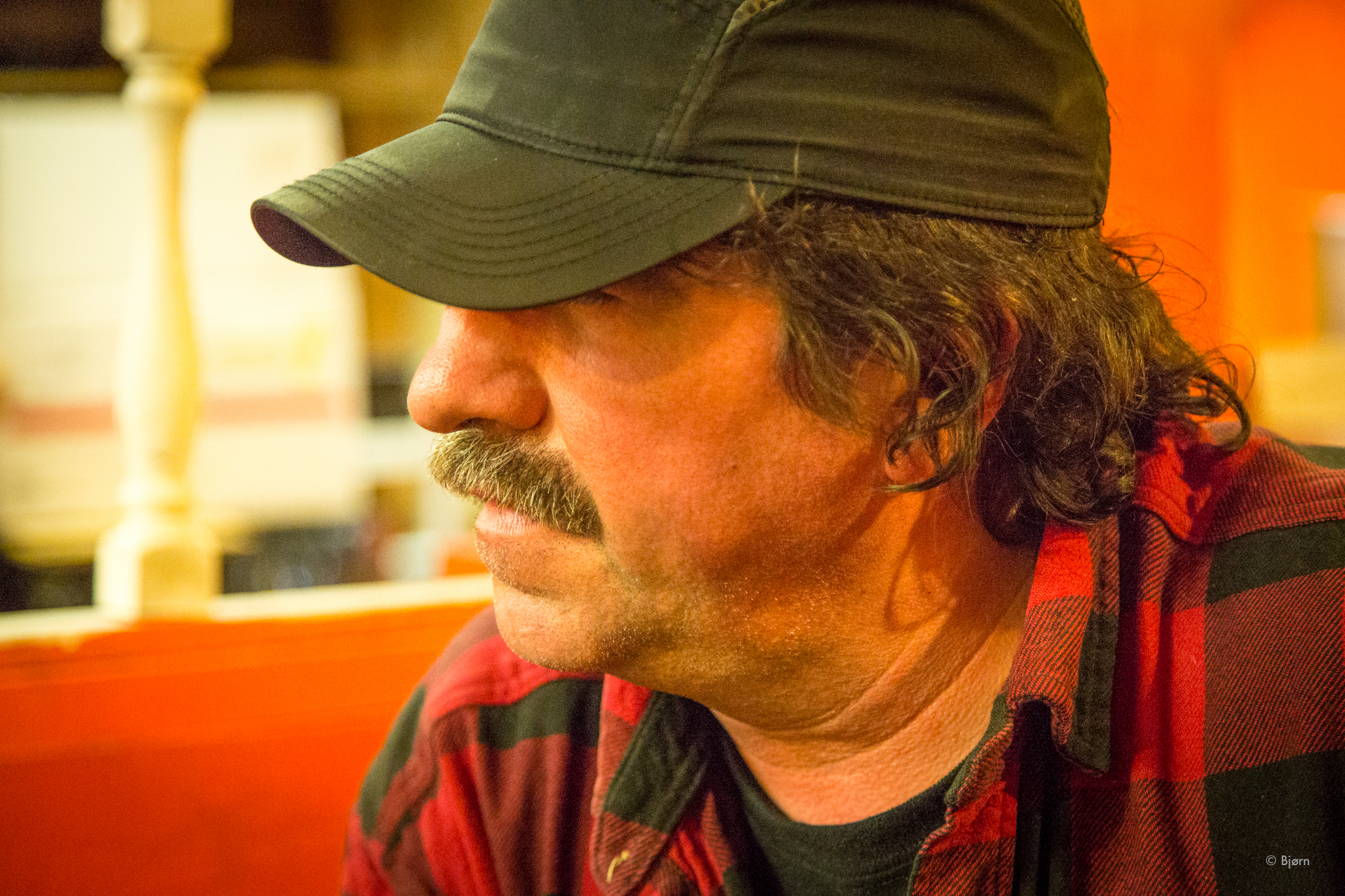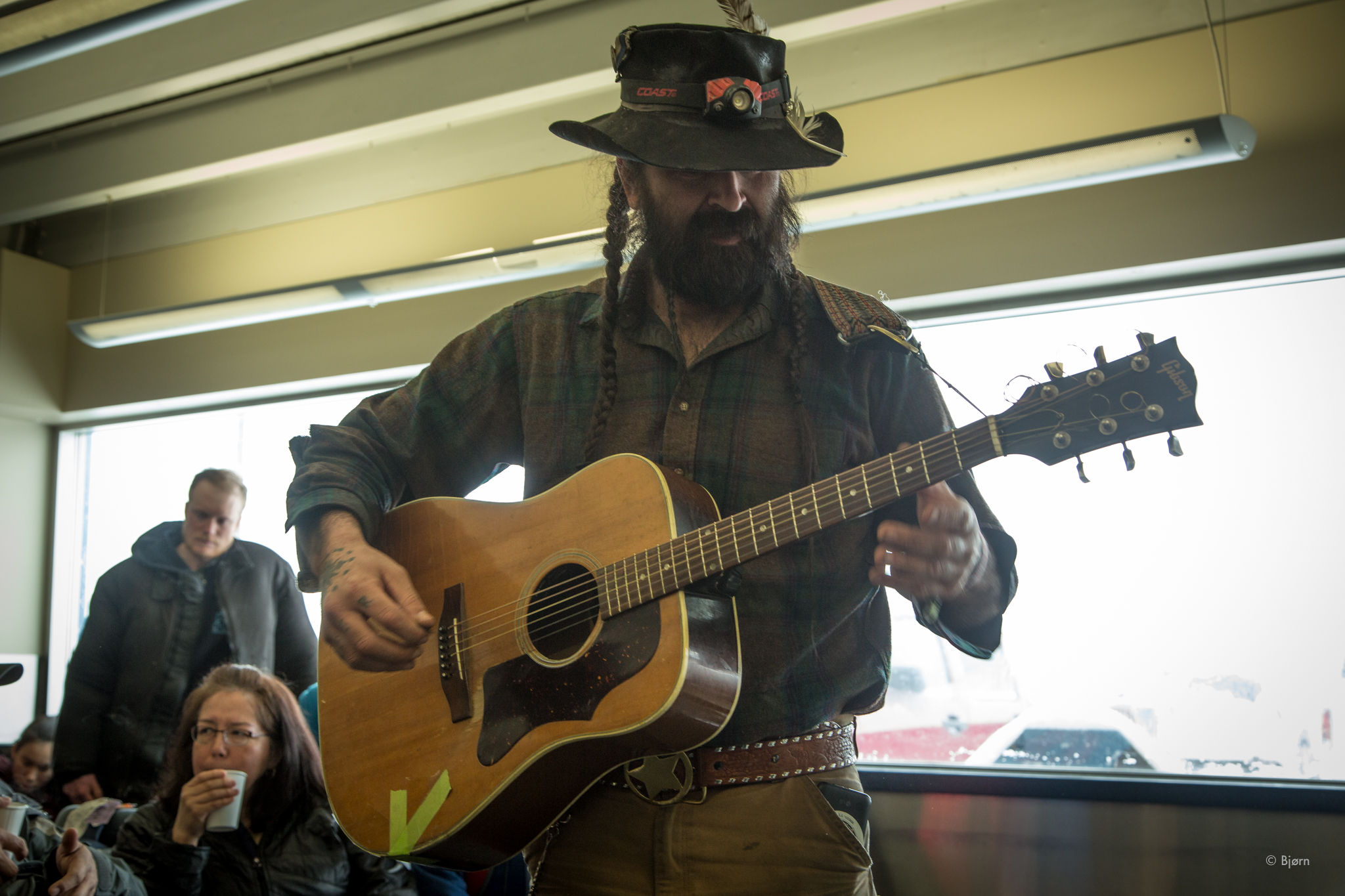 Below is a short video from our time in Nome and on the trail.